Pastor's Welcome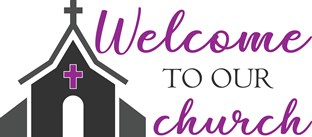 Welcome to Peace!
Colossians 3:15 – "Let the peace of Christ rule in your hearts."
Soon after the second World War, families on the south side of Fort Wayne got together to establish Peace Lutheran Church. In the decades since, the families of Peace Lutheran Church have gladly proclaimed the peace of Jesus Christ. This peace is not the kind of peace we can find in the world – for the peace we see in the world can be fleeting. The peace we find in Jesus does not spoil or fade. It is a peace that is revealed through His Word and Sacrament. This peace of Christ is for all people – yes, even you! We invite you to come and receive the peace that only Jesus can give.
Our church is located at Fairfield and Pettit on the south side of Fort Wayne near Foster Park. We operate a vibrant, Christ-centered preschool for 3-5 year olds, and are a founding member of Lutheran South Unity School serving children in kindergarten through eighth grade on its Calhoun campus. All are welcome to join us for worship services on Sundays at 9:00am and Wednesdays at 6:30pm. We also offer education opportunities (Bible Study and Sunday School) most Sundays at 10:30am.
May you find joy in knowing the peace and love of Christ Jesus!